Crafting an Exceptional User Journey: A Guide for Website Owners
Understanding how users navigate through your site is essential for delivering a remarkable user experience. In this article, we will embark on a journey together, uncovering the secrets of designing captivating user journeys that keep your visitors engaged. So, grab a cup of your favourite beverage, settle in, and let's dive into the art of crafting an unforgettable user journey that will leave your clients satisfied and coming back for more.
Getting to Know Your Target Audience
To design a user journey that resonates with your clients, it's crucial to understand them deeply. Take the time to analyse your target audience, their preferences, behaviours, and expectations. By gaining valuable insights into their goals, needs, and pain points, you'll be able to create a user journey tailored specifically to their requirements. Personalisation is the key to forging a meaningful connection and fostering loyalty.
Defining Clear Objectives
Before embarking on the design process, define clear objectives for your website. Ask yourself: What do you want to achieve? Is it generating leads, driving sales, or providing information? By articulating your goals, you'll shape the user journey around desired actions, guiding your clients towards those objectives seamlessly.
Mapping a Logical Flow
A user journey should be akin to a well-planned itinerary, with a logical flow guiding clients through your website. Start by outlining the main sections or pages of your site and determining how they connect. Visualise this journey using wireframes or flowcharts to ensure a smooth and intuitive progression through your content. This thoughtful planning will prevent confusion and frustration, making the user experience enjoyable and efficient.
Crafting Intuitive Navigation
Navigation serves as a compass, guiding your clients through your website's terrain. Keep it simple, intuitive, and consistent across all pages. Utilise clear and descriptive labels, strategically placed menus, and an easily accessible search function. By providing effortless navigation, you'll empower your clients to find what they're looking for quickly, improving their overall experience.
Engaging Visual Hierarchy
Visual hierarchy plays a crucial role in capturing your clients' attention and guiding them through the user journey. Utilise typography, colour, and spacing to create a clear visual hierarchy, emphasising important elements and guiding clients' focus. Design visually appealing call-to-action buttons and captivating visuals to encourage clients to take desired actions, such as making a purchase or filling out a form.
Seamless Transitions
Seamless transitions between different sections or pages are essential to keep your clients engaged. Avoid jarring jumps or unexpected changes in layout or design. Strive for smooth and consistent transitions that enhance the overall user experience. By maintaining a cohesive and professional flow throughout the journey, you'll establish trust and credibility with your clients.
Test and Refine
Designing a user journey is an ongoing process. Regularly test your website with real clients, gathering their feedback and insights. Through user testing, you'll identify pain points, usability issues, or missed opportunities. Armed with this valuable information, make refinements and improvements to optimise the user journey over time.
Conclusion
Crafting an exceptional user journey is a blend of strategic planning, user-centric design, and continuous optimisation. By understanding your target audience, defining clear objectives, and implementing intuitive navigation and engaging visual hierarchy, you'll create an unforgettable user experience for your clients. So, website owners, embark on your user journey design adventure, knowing that you have the power to deliver meaningful digital experiences that captivate your clients.
MY WORK SPEAKS FOR ITSELF
I've watched how the rise of digital design has transformed the way brands communicate their key messages to their audiences. Will you be next?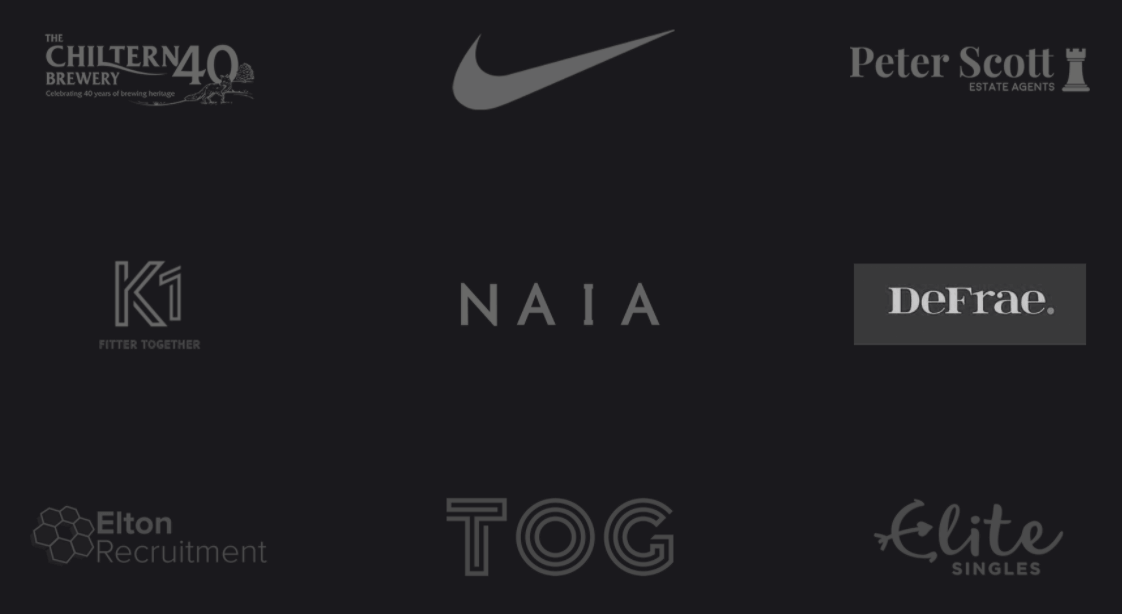 I'd love to work with you on a project. Fill out the form below to tell me more: